Real Estate Law Corporation
Breach of Contract Litigation
Breach of Contract Attorneys
When parties to a contract have contract disputes we advocate defending your legal rights. Sometimes the parties may agree to a settlement, either through informal negotiations or a mediation. But, when negotiations fail to preserve your contractual rights our business litigation attorneys will litigate the dispute and aggressively advocate for our client's best interests.
Having an experienced lawyer evaluate your breach of contract claim is imperative. Our experienced business attorneys can address your concerns and help you with your case.
The business litigation attorneys at Real Estate Law Corporation law firm represent businesses, Business partners, limited liability company members, corporations, real estate investors and developers, home buyers and sellers, and others in breach of contract matters.  Our experienced business attorneys can help you analyze your case, formulate a legal strategy, represent you in litigation, and help you with a resolution, such as trial or settlement.
Experienced Business Lawyers In California
We understand the myriad of legal challenges that business owners face in running day to day operations. We utilize our extensive resources and legal knowledge to achieve our client's business goals. Our business lawyers understand that in litigation and transactional matters, a company's decision making process often requires more than just a careful legal analysis of a particular situation, but also consideration of a company's business goals.
Shawn is a great real estate attorney and very experienced. I refer all my clients to him that have real estate needs. Highly recommend!
Shawn and Vilma are wonderful. They listened to what I needed help with (an issue with my HOA) and offered more than one suggestion while still expressing their recommendation. And to boot, they were mindful of time spent to maximize use of my retainer. I will go to then again for any real estate needs in the future. Thank you for everything!
My research located Real Estate Law Corporation (RELC) to assist with a landlord/tenant issue. I was pleasantly surprised that I was promptly put in touch with individuals who showed genuine interest in listening, and then developing a strategy designed to best achieve a positive and legally sufficient outcome. My legal issue was successfully resolved to my satisfaction. Resolution was achieved with the support of sound legal counsel and support throughout the process. Thank you, Shawn, Velma, and the entire RELC legal team. My very best wishes to you all. Bill C from Lincoln, CA
The attorneys at Real Estate Law Corporation were extremely knowledgeable, honest and professional. They handled my case with ease and I felt well taken care of throughout the whole process. Communication was always quick. I would definitely use them again and would not hesitate to refer family, friends and colleagues to them.
Amazing attorneys, I highly recommend them.
It was a great experience working with this firm. They are a highly professional and knowledgeable firm. They also provided a great free consultation!
I put a downpayment on business which was supposed to be refundable but after the transaction didn't go through we were not given our money back. I reached out to the business and they kept on scaring me with some cheap tactics and legal terms. I don't really understand much of the hidden mambo jambo and the loopholes in contracts and took those business people for their word. . Fast forward we were having a hard time getting our money back from them and kept on getting the runaround. It can get frustrating when people are not honest or don't hold their end of the deal. Shawn Dhillon came recommended from a trusted source so I reached out to him. I reached out to him and initially we communicated via email and then we started talking on the phone. I was very happy that Shawn himself would reach out to give us updates. Long Story short 3 weeks in I got my money back. I can't speak for others but my experience has been nothing short of amazing. I am glad I didn't get the run-a-round or had to jump loops. He was very professional and knew what he was doing. I would highly recommend him and his company to anyone looking for legal advice.
If you are looking for Real Estate Attorneys in the Sacramento region, look no further! This team is fantastic in all topics concerning real estate transactions, business law, and more. The team is very accomplished and great at what they do. You will find it very difficult to find another team as good as this one.
We tried for a while to hire a real estate lawyer multiple times. It was very very frustrating. All the other people we tried to do business with were very rude, condescending and flaky. They wouldn't answer their phone they wouldn't call you back. It was like they were doing you a favor for you to give them a bunch of money. We almost gave up but then we found Shawn. This company was very professional and classy. This is the way professional business people used to be 20 or 30 years ago. Now not so much. Shawn helped us with all of our needs in a clear and precise manner he was very professional. Also his prices are very reasonable and he gives you a full accounting of how your money is being spent. So if you're having the same trouble we did don't give up just call Shawn.
Cannabis Investing
2022-03-25
Highly recommend Real Estate Law Corporation to handle your real estate and business law needs. They are experts in their fields and genuinely interested in obtaining the best results for their clients.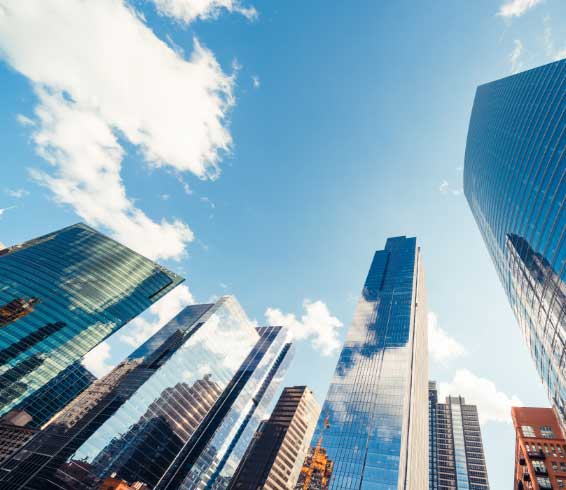 The skilled business law attorneys at Real Estate Law Corporation focus on providing personalized, cost-effective and experienced legal services to businesses in the greater Sacramento area and all over California. With a primary focus on providing services to small and mid-sized businesses, we have also represented large corporations with hundreds of employees. Whether you are considering forming a business, require contracts to manage relationships with employees, suppliers and vendors, are facing a breach of contract dispute, our business law attorneys have the experience and knowledge to help. We provide our business clients with personalized service with a commitment to excellence.
Roseville
2281 Lava Ridge Court, Suite 190
Roseville, CA 95661
Sacramento Office:
1001 G St Suite 300
Sacramento, CA 95814
Citrus Heights Office:
5530 Birdcage Street, Suite 200
Citrus Heights, CA 95610