Title Review Attorney in Sacramento and Surrounding Areas
Real Estate Law Corporation™
Obtaining acceptable title insurance is a crucial step in purchasing residential and commercial property. The purchase of residential and commercial real estate is often one of the largest investments people will make in their lifetimes. As a result, the importance of fully protecting a real estate purchase cannot be overstated. Title insurance is protection that assures that the rights and interests to the property a buyer is receiving are as expected.
Land and properties can endure over several generations, and oftentimes rights and claims in a particular property may develop over time. In addition to the seller's rights in a property, there may be other parties who also have "rights" to the same property, including but not limited to adjoining property owners, government agencies, public utility companies, lenders, and private contractors. The rights of other parties to a particular property can vary. 
For example, a public utility company's rights in a specific property are generally limited to easement rights to supply and maintain utilities to its customers in the area. Other third-party rights may be more restrictive, such as recorded easement rights of an adjoining property owner for vehicular ingress and egress of a property. To some degree, the rights of all others in a particular property will limit the buyer's title interests. Therefore, it is essential to determine what a buyer's intended use is for a particular property.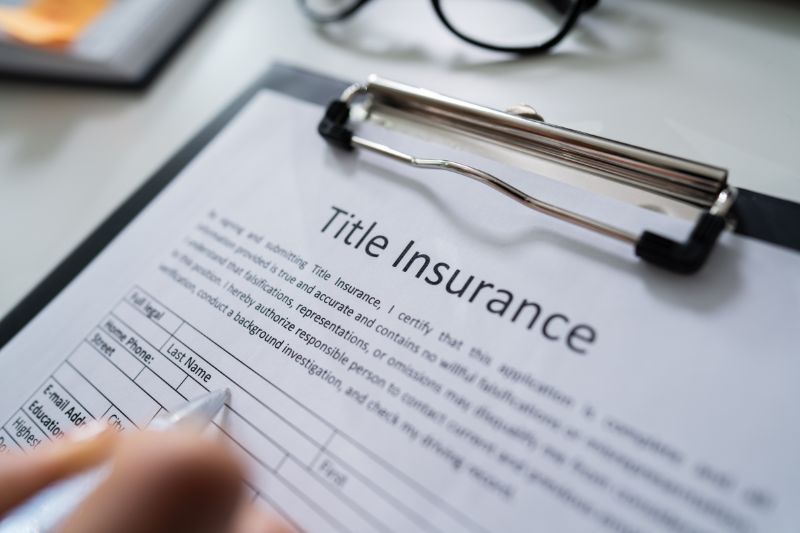 Scope of Title Review and Survey Review
The type of property being acquired and the intended use of the property may affect the scope of the title examination, survey review, the potential need for a survey or an updated survey, and potential title insurance endorsements. For real property that the buyer intends to develop or improve, it is crucial to identify possible development limitations. The title search and review by an experienced title review attorney will pinpoint important information regarding the presence and location of matters that may limit the development or intended use of the property.
What is a Preliminary Title Report?
It is important to note that a preliminary report is not a statement of the condition of title but only an offer by the title insurer to issue a title policy on certain conditions and stipulations and subject to exclusions and the exception from coverage of certain items.
The public often relies on the preliminary title reports. This reliance was consistently reinforced by the California courts, which held title companies liable for erroneous preliminary title reports until legislation was enacted to eliminate liability for faulty preliminary title reports.
The function of a preliminary report and title commitment has been codified in California Insurance Code §12340.11, which specifically provides as follows: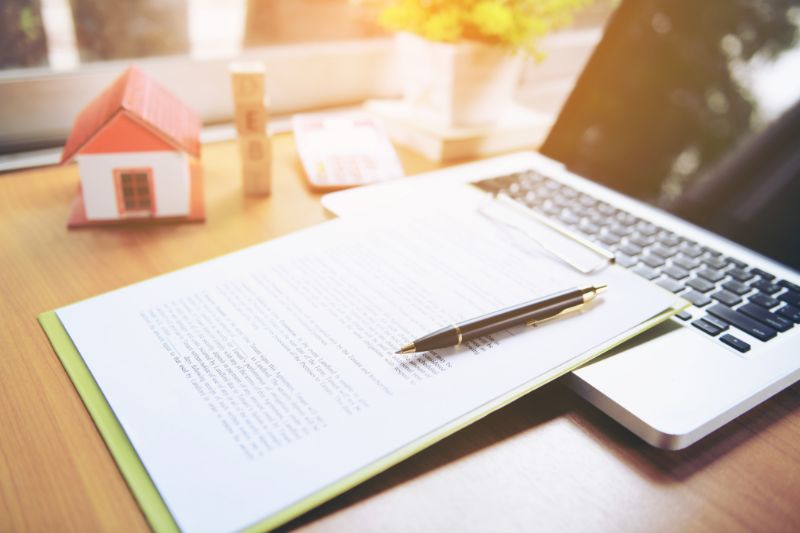 "Preliminary report", "commitment", or "binder" are reports furnished in connection with an application for title insurance and are offers to issue a title policy subject to the stated exceptions set forth in the reports and such other matters as may be incorporated by reference therein.  The reports are not abstracts of title, nor are any of the rights, duties or responsibilities applicable to the preparation and issuance of an abstract of title applicable to the issuance of any report.  Any such report shall not be construed as, nor constitute, a representation as to the condition of title to real property, but shall constitute a statement of the terms and conditions upon which the issuer is willing to issue its title policy, if such offer is accepted.
Although a preliminary title report or commitment are useful for an "interim" review of the condition of title, it is a crucial object to and negotiate the removal of certain exceptions that should not appear on title to a property. It is also important to ensure that a buyer works with an experienced real estate attorney to ensure the buyer receives an acceptable title policy commitment or pro forma policy prior to closing, and receives an acceptable owner's policy of title insurance after the closing. If there are any title issues that arise after closing, the owner's policy of title insurance will be the controlling document to determine if the insured has coverage for the particular title issue that arises.

The owner's title insurance policy generally provides coverage in two types of situations. First, if ownership of a property is contested, a title insurer will defend the title at its own expense and attempt to eliminate the title defect for the insured. Second, if it turns out that there is a title defect that cannot be eliminated; title insurance will protect the insured from financial loss up to the amount of the policy.

Buyer Tip: Always request that the title company provide a preliminary title report or commitment with all exception documents "hyperlinked" within the report. Title review is a very detail-oriented task and often requires reviewing a lot of documents, sometimes documents going back several decades. If the exception documents are not hyperlinked, it can be difficult to find the documents that contain certain exceptions and restrictions on the title to a particular property.
What is the difference between a CLTA and ALTA policy?
In general, title policies protect the insured from defects in title. However, the scope of coverage can differ greatly depending on the type of policy the insured obtains. There are two common types of title insurance policies. There is the California Land Title Association ("CLTA") Standard Coverage, also referred to as the CLTA Owner's Policy, and there is the American Land Title Association ("ALTA") Extended Coverage, also referred to as the Lender's Policy.
In short, the CLTA policy is the least protective, and the ALTA policy is more encompassing. However, title companies offer endorsements to modify and correct exclusions from coverage or add additional coverage for both CLTA and ALTA policies. Depending on the type of property you are purchasing and your intended use of the property, an experienced title attorney, can advise you about the appropriate policy endorsements for your policy.
A standard CLTA policy protects the policy holder against clouds on title that are uncovered through a public records search. It typically only protects the insured against issues that can be uncovered by conducting a public records search. A CLTA policy does not require a property survey or inspection, which is one reason it costs less. A CLTA policy will generally insure the following:
The insured party owns the interest in the real property as set out in the policy;
There are no existing liens, defects, or encumbrances related to the title;
The owner has a right of access in and out of the property;
The title is marketable;
The grantor lacked capacity to complete the transaction;
The conveyance instrument was improperly recorded; and
There was an instance of forgery, fraud, duress, incompetency or impersonation related to the transaction.
An ALTA policy usually requires a survey and inspection of the property. In commercial real estate purchases, lenders will typically require the buyer to obtain an ALTA policy for the extended protection it provides. ALTA Policy covers what the CLTA Policy covers but also covers matters that are not "of record" which could include following:
Unrecorded liens;
Unrecorded encumbrances;
Unrecorded easements;
Unrecorded taxes and assessments;
Encroachments; and
Items disclosed by a survey.
Buyer Tip: Always follow up with the title company after closing to ensure it sends the final owner's policy of title insurance to you. It is common for title companies to send the final owner's policy a few weeks after closing, but sometimes they may forget to send it. Unlike other types of insurance policies that are renewed annually, an owner's policy of title insurance is only issued one time immediately after closing. Therefore, it is a critical document that you must ensure you receive and keep in a safe place.
If you need legal assistance with a real estate transaction to ensure you receive clean title, Real Estate Law Corporation has experienced title review attorneys that serve clients in the greater Sacramento area and all over California. Real Estate Law Corporation regularly assists clients with title review in residential and commercial real estate transactions.
Please contact us to schedule a free consultation with one of our real estate attorneys.
Office Hours:
Mon – Fri: 8 a.m. – 5 p.m.